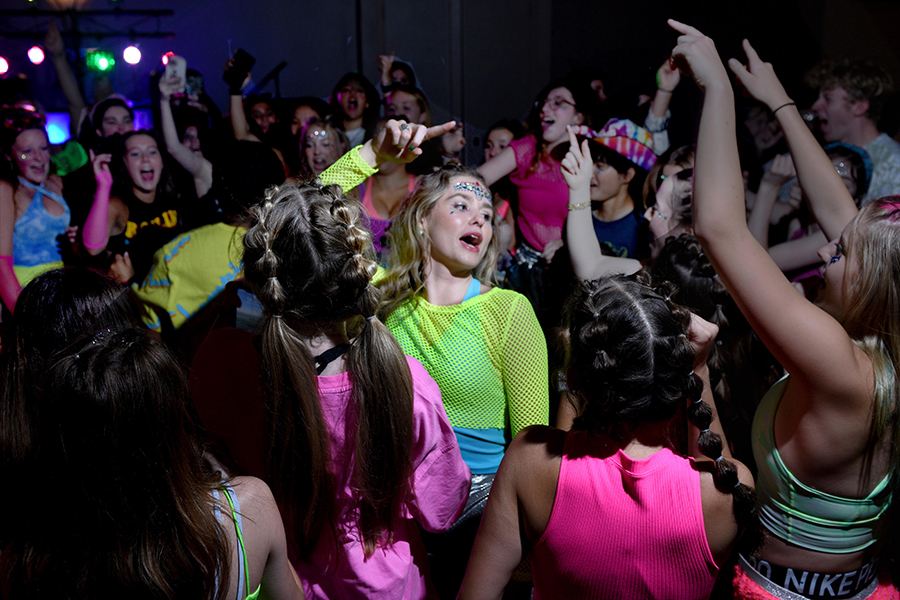 Yes, we'll work hard,
but we'll also take time
to enjoy the Gloria Shields NSPA Media Workshop.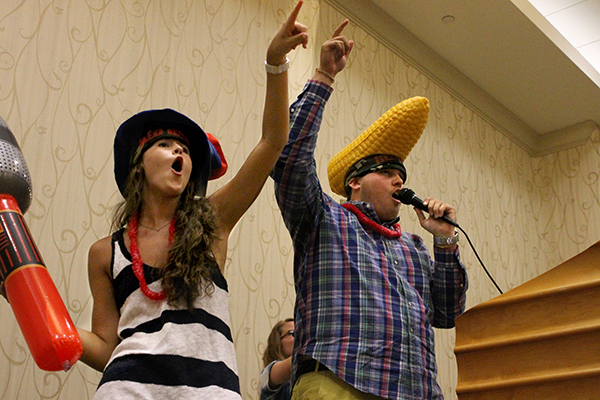 Auction
A priceless SpiderMan movie poster that had to be changed post 911 because he was clinging to the twin towers — five Gloria Shields auction-goers walked away with the epic steal of a lifetime. 
But whether it's been a drone, a J-room fridge,  a long list of gift cards and candy or journalism books to fill the room's library, many a journalism staff have let the prize-filled ballroom with a ton of treasures. Even those staffs who send one or two people walk out with goodies — all at a bargain price. 
And, uh, it's all a bargain because you're bidding with fake money.   
Free money       
"Dallas Dollars" are the most valuable pieces of paper on Wednesday night of the workshop. Earned in the workshop classes, students get to use their Dallas Dollars to bid on items in a simultaneous silent and live auction. Items are donated by businesses, faculty, advisers, alumni and friends.       
Live auction       
Bidders gather before the live auctioneer who offers items for sale. Bidders are given the chance to bid again until the highest bidders take the item. Generally, these ten items are the highest value items (or the silliest). Students may consolidate their dollars to bid by school. The live auction ends while the silent auction continues.            
Silent auctions — anything but silent   
This auction, without an auctioneer, begins when the doors open and ends when everything is gone. Students write their bids on bid sheets. When the announcer closes a group of tables, the highest bidders win, pay the table monitors, and take away their loot. Tables are closed in groups and in intervals. 
Table monitors refill closed tables. There are 12 or more tables with at least eight items each. All tables are set twice. The announcer will prompt, "Table three and table four will close in one minute," bidding continues at the other tables, and table one and table two re-open with new and different items.           
Because there are unique items, students want to scrutinize each table. Tables 11 and 12 will hold higher value items. Surprises are scattered everywhere.       
Bidders write their names clearly each time a bid is increased. When a table is closed, winners claim and pay for their winnings immediately. Unclaimed articles are given new bid sheets and re-entered into the auction. Voices rise as the announcer calls closing times, while table monitors promote their wares.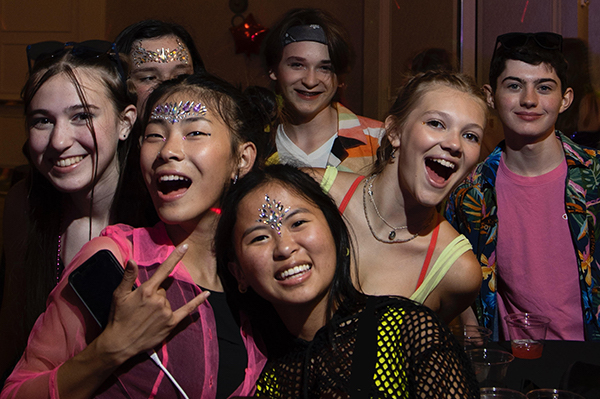 Dance
Pull out your best neon outfits and face paint and bring them along. The workshop features a floor-filling dance with DJ Don Cox, who'll rock the ballroom with the latest of every musical genre.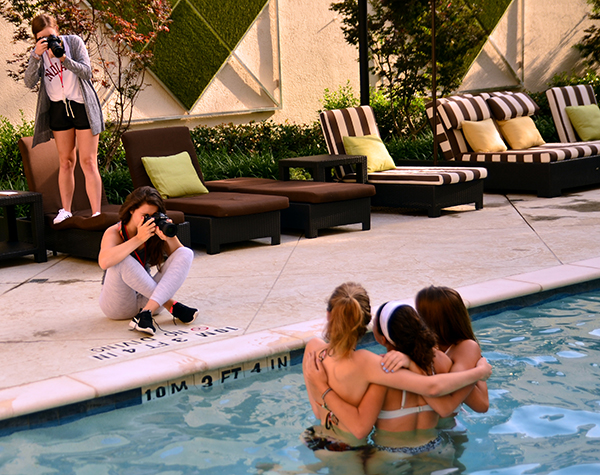 Marriott Quorum pool
The hotel features a beautiful outdoor pool and a full fitness center for use during your stay.  Jump in during the evening breaks or even lounge poolside in the hot Texas sun.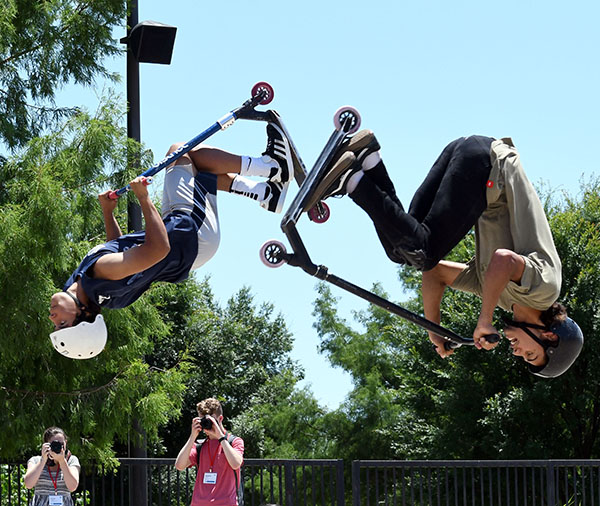 Photo and video field trips
Photographers and videographers will get to try out the skills they're picking up in the classroom with on-site shoots. From real life storytelling in Old Town Addison to waterskiing schools to skateparks, the class field trips over the years put photographers in the middle of the action with the instructors there to guide. Each year we look to take advantage of the vibrant activity of the Dallas-Fort Worth Metroplex to challenge and intrigue our young photojournalists.