Workshop survey
LINK  |  Thanks for participating in this year's workshop. Take this brief survey — and let us know what you think, what worked and what we can improve. Thank you!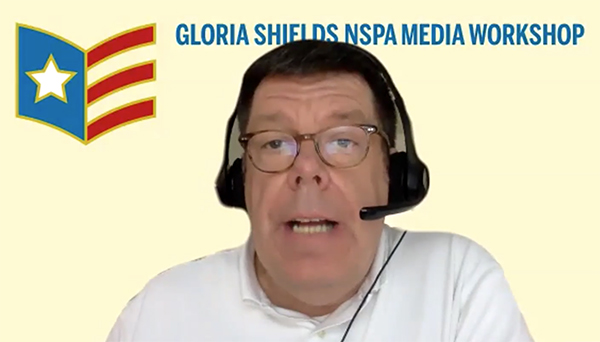 Book Looks
WATCH  |  The first general session of the 2020 Gloria Shields workshop — "Book Looks" — explored outstanding 2020 yearbooks hot of the press. Leading the session was Gary Lundgren, NSPA associate director.
MORE INFO  |  Join us for our opening session, and learn about our expectations and code of conduct.
Getting to your sessions
Check your email. If you've registered, you'll receive emails with more instructions and information.
If you don't see an email, check our spam folder. Contact nspa1@studentpress if you run into problems.
MORE INFO  |  Get more information on this year's workshop and how it works.
Workshop email address
Questions, concerns, connection issues? First check the FAQ page for an answer. Then contact nspa1@studentpress.